NOCA Trade - Excellent end-to-end services that add value at every stage of the supply chain.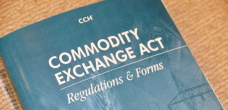 NOCA makes trade happen. Our excellent end-to-end services add value at every stage of the supply chain. We access, develop, service and sustain international markets on behalf of producers and end-users. NOCA Trade provides technical and financial support to commodities producers and supply chain stakeholders to address regional, market and customer specifications..
NOCA Trade develops markets, invests in infrastructure and leverages its market knowledge, logistics and global resources to facilitate physical commodities trades while reducing the cost of trading and increasing levels of service..
NOCA Trade invests in infrastructure and create key strategic alliances for global connectivity that streamlines and simplifies supply chains. Our understanding global demand and intimate knowledge of regional supply capabilities combined with our logistics expertise allow us to trade physical commodities – reliably, efficiently and responsibly..
Whether you're a producer, an existing or potential partner in government or business, or an end-user we have the focus, commitment and global resources to get you closer to your markets. .
This is NOCA, and we care.